Néha Singh
​PMP, CLP, CMP
CEO
Néha is a certified Lean and Change Management Practitioner with over 15 years experience in Project Management and Complex Stakeholder Facilitation. Néha is our "Change" guru.
Sean McCarthy
Chief Technology Officer
Sean Barrette
Chief Culture Officer
Sean Barrette is a Communications consultant and Prosci-certified Change Management professional. Sean has been a professional in media, public relations, and communications for 29 years. An experienced speaker and gifted writer, his greatest talents lie in relationship building, making connections, seeing the big picture, and humanizing issues.
Mike Campigotto
Mike is an ICT and IM/IT Strategist, ITIL Specialist and Executive Consultant with over 25 years of experience in the information management and information technology (IT) sector.
Joanne McCallum
Project Coordinator
Joanne is has been a Project Coordinator at PACE for more than 3 years. She received her Honours Bachelor of Science from the University of Toronto. Joanne is our "Organization Ninja". For more about Joanne be sure to view her profile on LinkedIn.
Rod Baker
Rod, carries over 38 years working in mining and industrial operations. Rod focuses on the interrelationship of process and data and how it is leveraged as a key enabler in this hi-growth "Digital" era. Rod facilitates business process assessment and improvement initiatives with a focus on digital adoption concepts (mobility, data-driven decision making, resource efficiency and accountability).
Daniel Draper
HBSc., MBA
Dan brings over 30 years of private and public sector operational and management experience in education and healthcare services. Within post-secondary academic programming and varied aspects of professional health sector service delivery, Dan has managed change, improved operational efficiencies and effectiveness, improved overall profitability, developed new and extended markets and consulted/participated in genesis projects.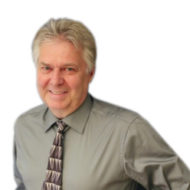 Norm Rudd
Norm is a certified Six Sigma Master Black Belt with over 25 years of experience coaching and mentoring organizations to realize their vision. Norm is our "Process" architect.
Dan Karau
Dan's passion is in enabling others to be great leaders. Dan served 15 years in the military, and has spent the remaining of his career in the mining world. As a Six Sigma Black Belt He has led projects that have had sustainable savings in the millions, as well as projects that made significant health, safety, environment and community improvements.
Dennis Parisi
​C.E.T., MBB
Dennis is a Six Sigma, Master Black Belt with extensive experience implementing and mentoring improvement projects. Dennis is our resident "Sensei" (Japanese for Teacher).
Brigid Prouse
Project Specialist
Having completed a Masters in Science communication, Brigid uses her scientific background and communication skills to achieve process improvement, innovate new ideas and to simplify and support the flow of projects.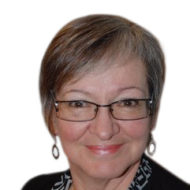 Monique Lapalme
Project Specialist
Monique has more than 40 years of experience in the health care field and has been responsible for planning and implementing health care services in French as well as experience in facilitating quality improvement sessions with various organisations.
Crystal Davis
Associate
Crystal helps leaders create a culture of problem solvers allowing them to focus and deploy strategically, specializing in the "Toyota Way" Lean model. She Over 20 years of proven Lean experience in automotive, beverage and supply chain industries. STEM Industry focus.
Dave Neely
Associate, Senior Behavioural Analyst
Dave Neely, our Senior Behavioural Analyst and has a B.A. in Psychology from Queen's University. Dave specializes in providing customized processes designed to help individuals and teams to maximize their performance.
Karyn Ross
Associate
Karyn Ross is an experienced Executive and Sr. Leadership coach, lean services consultant and the coauthor of the Shingo Award-winning The Toyota Way to Service Excellence: Lean Transformation in Service Organizations.