Néha Singh
CEO
Néha is a certified Lean and Change Management Practitioner with over 15 years experience in Project Management and Complex Stakeholder Facilitation. Néha is our "Change" guru.
Alice Strachan
As a Certified Professional Facilitator, Alice has won various awards for facilitation and training expertise and is certified as a Lego Serious Play Master Facilitator, one of the few in Canada. She is also a Lean Six Sigma Black Belt and certified in Alternative Dispute Resolution.
Crystal Davis
Crystal helps leaders create a culture of problem solvers allowing them to focus and deploy strategically, specializing in the "Toyota Way" Lean model. She Over 20 years of proven Lean experience in automotive, beverage and supply chain industries. STEM Industry focus.
Daniel Draper
Dan brings over 30 years of private and public sector operational and management experience in education and healthcare services. Within post-secondary academic programming and varied aspects of professional health sector service delivery, Dan has managed change, improved operational efficiencies and effectiveness, improved overall profitability, developed new and extended markets and consulted/participated in genesis projects.
Dave Neely
Dave Neely, our Senior Behavioural Analyst and has a B.A. in Psychology from Queen's University. Dave specializes in providing customized processes designed to help individuals and teams to maximize their performance.
Dennis Parisi
Dennis is a Six Sigma, Master Black Belt with extensive experience implementing and mentoring improvement projects. Dennis is our resident "Sensei" (Japanese for Teacher).
Jennifer Ayers
Curriculum Designer
Jennifer elevates organizations and individuals to their full potential. With a B.S. in Industrial and Manufacturing Engineering, has spent her career implementing lean principles in both manufacturing and administrative settings. Her areas of expertise include: Lean Transformations, Project Management, 4DX, Leadership Coaching, Kata Coaching, and Agile.
Karyn Ross
Karyn Ross is an experienced Executive and Sr. Leadership coach, lean services consultant and the coauthor of the Shingo Award-winning The Toyota Way to Service Excellence: Lean Transformation in Service Organizations.
Maria Grzanka
Continuous Improvement Facilitator
Maria Grzanka is a continuous improvement facilitator, instructor and coach in Portland, Oregon USA. She teaches Process Improvement at Portland State University's Center for Executive and Professional Education and volunteers as a co-organizer and open space facilitator with Lean Portland and Future of Work Portland. Prior to working independently, Maria led Lean Six Sigma programs in manufacturing, technology, energy, logistics and supply chain.
Mike Campigotto
Chief Innovation Officer
Mike is an ICT and IM/IT Strategist, ITIL Specialist and Executive Consultant with over 25 years of experience in the information management and information technology (IT) sector.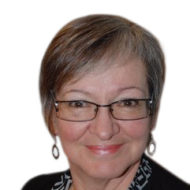 Monique Lapalme
Monique has more than 40 years of experience in the health care field and has been responsible for planning and implementing health care services in French as well as experience in facilitating quality improvement sessions with various organisations.
Sean McCarthy
Chief Technology Officer
Sean McCarthy is an experienced Mining Engineer with over 25 years of experience, a converted PACER as he was most recently the Engineering Superintendent at Barrick Gold's Hemlo Operations and previously as Chief Engineer of Innovation & Technology. Having held various underground technology and operations roles in companies such as Kinross, Placerdome and Barrick Gold Sean has the ability to relate to all levels of leadership at mine sites and related suppliers.